Pursuit of the ORLEN2030 strategic objectives will also require changes within our organisation.
Over the next decade, the Group will spend approximately PLN 3bn (ca. 3% of its overall capex budget) on research, development and innovation, as a&nbspkey area of its necessary transformation.The funds will be used to develop the Corporate Venture Capital fund and finance the activities of the ORLEN Research & Development Centre, among other projects. Another essential element will be the digital transformation, driving efficiency gains in production and distribution, helping mitigate the environmental footprint and fostering customer relations. We will put in place a&nbspnew management model, tailored to the scale of the Group's operations and taking into account the ongoing acquisition processes. The ORLEN Group will be an organisation relying on knowledge and versatile competences, investing in talent and human capital.
Key facts

about the capital
Knowledge and unique experience – over 33,000 committed and highly qualified employees, including staff with extensive experience in the refining, petrochemical, power generation and upstream sectors.
Management systems – unwavering focus on strong operational standards and operational excellence achieved through the Integrated Management System.
Due diligence policies and procedures for individual areas of our operations, ensuring the highest management standards.
Research and development – implementation of projects aimed at expanding the promising petrochemical business, maximising margins and entering new market segments.
Own research and development units: the modern Research and Development Centre in Płock, opened in 2021, being one of the projects of key importance to the future of the ORLEN Group, implemented under the Petrochemical Development Programme, as well as the ORLEN Unipetrol Research and Education Centre and ORLEN Polymer Institute Brno in the Czech Republic.
Culture of innovation
- Motivating staff to develop innovative technical and technological solutions, for instance by implementing internal projects and intranet platforms to promote innovative processes and knowledge management;
- Motivating staff to implement innovations originating outside the Group, including by active participation in the Group's initiatives to source innovative solutions, for instance those developed by start-ups.


ORLEN as the most valuable Polish brand – PKN ORLEN took the top position in the Rzeczpospolita daily's ranking of the most valuable Polish brands. The ORLEN brand was valued at nearly PLN 10 billion – the value had doubled relative to the previous edition of the ranking.

Building an innovation ecosystem around PKN ORLEN.
The strategic areas of investment in innovation, new technologies and business models that are key to strengthening PKN ORLEN's competitive position by 2030 and in subsequent years are defined in the Strategic Research Agenda. The Strategic Research Agenda is a&nbsplong-term strategy for promoting innovation, which translates strategic business goals into specific R&D and innovation activities.


Efforts to build dialogue and collaboration with universities, research and development centres, inventors and innovators, accelerators and technology start-ups, and manufacturers and suppliers of innovative technologies.
Deploying innovation acquisition tools: accelerator and CVC fund.
Fostering collaboration with start-ups.
In-house research and testing to improve processes, products and inputs.
Developing proprietary technologies.
In 2020, the Company continued to implement the Petrochemicals Development Programme, the largest CAPEX programme in its history. The contract signing process commenced for the construction of Olefins III complex. Agreements for the licence and front-end engineering design for the isopropanol unit and Phenol II unit were signed. The projects will help to increase the volume of base petrochemicals at PKN ORLEN as the groundwork for extending product chains and increasing the integrated petrochemical margin.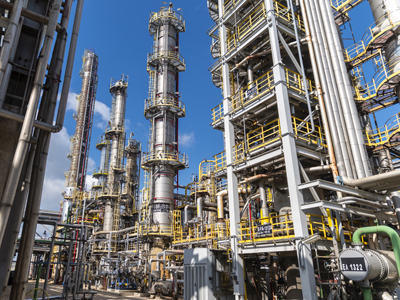 The construction of the Research and Development Centre in Płock, a&nbspkey component of the research infrastructure supporting the Petrochemicals Development Programme, was completed. The project will further optimise processes, develop and implement proprietary technologies and solutions, and will provide an up-to-date platform for collaboration between PKN ORLEN and the science and business communities.
In 2020, we continued development and investment initiatives designed to improve the efficiency of the refining segment. Construction of the Visbreaker unit was started, which will help achieve higher crude conversion rates and increase volumes of high-margin products. The front-end end engineering design was purchased to expand and upgrade the vacuum residue hydrodesulphurisation (HOG) unit. The process of signing contracts for the construction of the MaxEne unit was under way. The unit will serve to increase refining and petrochemical output.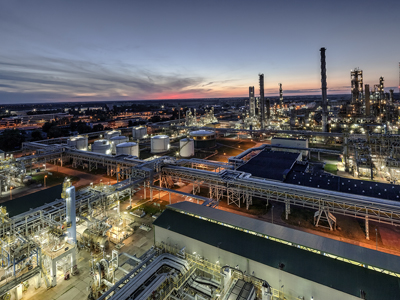 Our BIO-product development activities focused on increasing production of biofuels, including advanced second generation biofuels (HVO, co-HVO, UCOME, lignocellulose bioethanol, and biomethane). Work was carried out in the fields of recycling, biomaterials, and advanced circular economy technologies.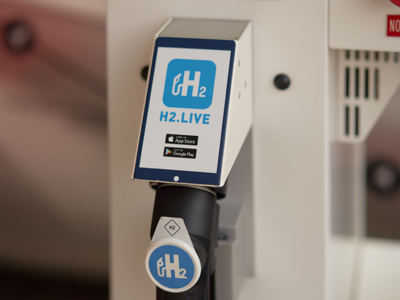 The digital transformation of the production segment is a&nbspvital element of the ORLEN Group's growth. Advanced predictive and analytical systems were implemented to optimise production processes at the Płock production plant and ORLEN Group's other production sites.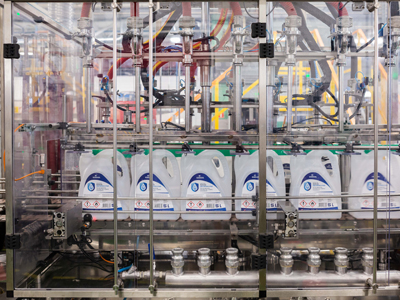 Numerous growth-oriented measures were also implemented in pursuit of the ORLEN Group's Strategy at other Group companies. ANWIL made progress on its project to expand fertilizer capacities and enhance the product portfolio. A&nbspstate-of-the art complex is being built, including a&nbspnitric acid and neutralisation unit, a&nbspgranulation unit, and auxiliary infrastructure. It will add new nitrogen fertilizer production capacity and strengthen ANWIL's position on the fertilizer market. ORLEN Południe is implementing ambitious growth projects, with the construction of a&nbspgreen propylene glycol unit, at the forefront of technology in Europe, nearing completion. A&nbspnew business line of biogas production is being developed. Work on a&nbsphydrogen production unit was nearing completion. At the Unipetrol Group, the construction of a&nbspnew Polyethylene unit with an annual capacity of 270,000 tonnes was completed.ORLEN Lietuva moved forward on its project to build a&nbspnew hydrocracker that will help to maximise crude conversion rates and increase refining margins.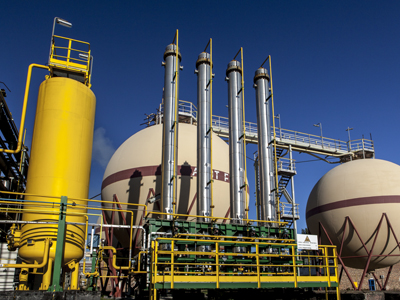 The ORLEN Group companies in the Power Generation segment focused primarily on initiatives and projects in areas identified in the Energa Group's Strategic Research Agenda for 2019–2028, which serves as a&nbsproadmap for future research, development and innovation directions. In 2020, Energa Group companies ran 22 research, development and innovation projects, including 9&nbspprojects launched in previous years.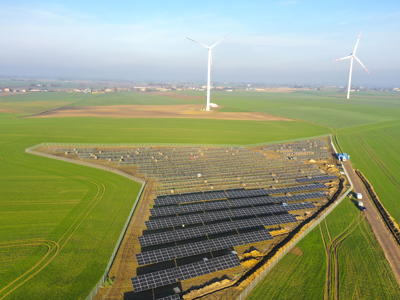 Projects supporting the culture of innovation:
2020 was the fifth year of operation of the 'Creator' programme, focusing on supporting employee innovation, and identifying and protecting technical and technological initiatives that may be applied within and outside ORLEN Group. In 2015–2020, 127 initiatives were submitted, of which 19 (including 5&nbspinventions) received the awards.
President of the Management Board's awards programme recognising the best research workfor PKN ORLEN; the awards are presented to representatives of the scientific community
In an effort to support scientific initiatives, PKN ORLEN holds a&nbspcompetition for employees of scientific organisations operating in Poland. The winners receive awards for the 'Best Research Project for PolskiKoncernNaftowy ORLEN S.A.', which are granted by the President of the PKN ORLEN Management Board. One purpose of the competition is to promote best practices in research activities. Another important objective is to encourage cooperation in order to create modern solutions that ultimately find application in practice. The eligible projects are research projects commissioned by PKN ORLEN or initiated by employees of scientific organisations and involving industry-related topics. In 2020, both the first and second award went to the authors of projects submitted by the Institute of Industrial Chemistry of the Łukasiewicz Research Network.


Promoting employee initiatives
2020 saw the fourth edition of the 'Project of the Year' competition, aimed at promoting professional project management at the ORLEN Group and encouraging effective cooperation of project teams. The competition winners are selected in the following categories: Project of the Year – Value Creation, Project of the Year – People, Project of the Year – Financial Strength, and Innovative Project of the Year. The 2020 edition's winning project in the last category was 'Development of process technology for the co-hydrogenation of diesel oil fractions with vegetable oils as a&nbsppotential source of biocomponents for diesel oil',completed by the Innovation and New Technology Development Office and partly financed with European funds. Its key objective was to develop a&nbsptechnology that can be used to obtain a&nbspproduct containing a&nbsphigh-quality biocomponent and that qualifies as innovative at least on a&nbspnational scale.


Involvement of employees in acceleration programmes
In 2020, PKN ORLEN operated two acceleration projects: Space3ac Scale Up II and Pilot Maker Electro Scaleup, which involved six pilot implementations carried out jointly with startups in the following areas: data panel for a&nbspproduction unit, ensuring pipeline safety with the use of unmanned aerial vehicle, systematic solutions supporting efficiency of payroll processes for the HR function, and safety of product rail logistics.One pilot implementation was also completed within the framework of the Pilot Maker Electro Scaleup project. It consisted in the development of elements of electric vehicle charging station infrastructure.
Collaborative partnerships with startups
As part of cooperation with scientific institutions and startups, in 2020 PKN ORLEN ran the first edition of the Inventor Tech Day project, which focused on engaging in direct relations with inventors and project teams. The project spanned Poland, Europe, Asia and North America, and attracted 155 inventors who entered their ideas in the competition. 15 most promising solutions were selected, and their authors and technology promoters had an opportunity to present themselves to a&nbspwide audience of specialists in various areas of PKN ORLEN.
PKN ORLEN also joined in initiatives to drive innovation, including those developed by tech startups. 2020 saw the roll-out of acceleration programmes under the Smart Growth Operational Programme 2014–2020, designed to acquire innovative solutions offered by startups and carry out pilot implementations on PKN ORLEN's infrastructure. In 2020, those programmes facilitated the implementation of a&nbsprange of solutions in various areas of PKN ORLEN's business (power generation, HR, logistics, safety, production).
Positive outcomes of the pilot programmes prompted PKN ORLEN to build its own corporate accelerator (PKN ORLEN Accelerator), with the planned start date set at mid 2021.


In 2020, PKN ORLEN participated in the govTechinitiative, aimed at improving dialogue between the public sector and innovators, including startups.

Last year, PKN ORLEN carried out over 80 research and commissioned assignments, concepts and projects in cooperation with scientific organisations and universities.
Cooperation with scientific and research institutions
In 2020, in addition to standard relations resulting from the implementation of research projects, we intensified activities aimed at a&nbspproactive search for innovative technological solutions from universities, research institutes and R&D companies by organising project meetings, i.e. the Innovation Day. Within its framework, 12 meetings were held with the participation of Polish universities, research institutes, research support foundations, technology transfer centres and technology firms as well as specialists and experts of PKN ORLEN and other ORLEN Group companies. PKN ORLEN's guests included representatives of such universities as the Adam Mickiewicz University in Poznań, West Pomeranian University of Technology in Szczecin, and Warsaw University of Technology Branch in Płock. The following research institutes presented their projects: Institute of Leather Industry, Institute of Heavy Organic Synthesis, Automotive Industry Institute, Polish Center for Technology Development, Institute for Engineering of Polymer Materials and Dyes, Institute of Electron Technology, Institute of Non-Ferrous Metals, Institute of Welding, Institute for Sustainable Technologies, Industrial Chemistry Research Institute, and Institute of Aviation. The Poznań Science and Technology Park and the Polish Association of Centers for Technology Transfer also had an opportunity to present their projects and capabilities. Furthermore, talks were initiated with world-class technology companies such as BASF, ThyssenKroup, Johnson Matthey and Creavis-Evonik. A&nbsptotal of 115 projects were analysed as part of Innovation Day 2020. Technical dialogue was undertaken with respect to 26 of the topics presented. Three topics entered the implementation phase in 2020, while six were included in the research activity plan for 2021.
13 implementation-based PhD programmes were carried out in cooperation with Polish universities.
In 2020, PKN ORLEN initiated measures to step up its involvement with the National Research and Development Centre. The parties signed a&nbspletter of intent and then an agreement to jointly organise and fund various concepts for R&D grant competitions. The beneficiaries and organisers of the competitions will be third parties, i.e. private or public entities representing the world of science and technology. The target operating model, to be jointly developed in 2021, will support scaling up of selected solutions and implementation of the funded projects.
Organisation of profiled internships/work placements and recruitment of the best students and graduates.
In 2020, the Innovation and New Technology Development Office held the first edition of project-based internships and work placements for students of a&nbspnew practical Chemical Technology course at the Warsaw University of Technology. PKN ORLEN hosted 22 students, who worked on project topics while learning about the technologies employed at the Płock production plant and its individual units.
For more information, see 'Responsible employer' .


Organisation of the ORLEN Knowledge Day for Mechanics and Machine Design students of the Warsaw University of Technology Branch in Płock and for Chemical Technology students of the Warsaw University of Technology.
Participation in the Business Networking Day (workshops, lectures and career counselling with the involvement of PKN ORLEN) and in the 'Meet Your Employer' event hosted by the Warsaw University of Technology.
For more information, see 'Research and development' and 'Responsible employer' .
How intellectual capital

interacts with other capitals
Intellectual capital requires large outlays to develop but it has immense impact on human, social and production capitals. An example is the in-house Research and Development Centre established in Płock. The facility will employ specialists with extensive R&D knowledge and skills. It will serve as a&nbspmodern platform for cooperation with scientific circles.
The ORLEN Group's strategic growth is based on efforts to maximise the economics of its production assets, extend its value chain, expand its product portfolio and build a&nbspmodern petrochemical business by expanding its petrochemical assets (base products, advanced products and polymers), which reinforces the Group's position in the European market and increases income for the shareholders in the long term.