MANAGEMENT'S DISCUSSION AND ANALYSIS OF 2020 FINANCIAL RESULTS
We delivered very solid 2020 results despite the macroeconomic headwinds created by the pandemic. In the fuel and energy industry, business diversification is a&nbspkey to success. Therefore, we keep a&nbspclose eye on trends and adequately respond to them. This approach directly translates into our financial performance. We are a&nbspglobal company, so our decisions and actions must be geared towards strengthening our competitive position, because, in the long run, only the strongest businesses will be able to stay in the game. The record results in Retail and Power Generation and strong Petrochemicals performance demonstrate that with our decisions from three years ago to go ahead with investments and acquisitions in those segments we set the right strategic growth directions.
Jan Szewczak Member of the PKN ORLEN Management Board, Finance
The ORLEN Group revenue for 2020 totalled PLN 86,180m, having decreased by PLN (25,023)m year on year. The year-on-year decline in revenue results from (12)% lower sales volumes (in Refining, Petrochemicals and Retail) and reflects a&nbsp(35)% decrease in crude oil prices and, consequently, prices of key products. In 2020, gasoline prices went down by (36)%, diesel oil prices by (38)%, jet fuel prices by (43)%, heavy fuel oil prices by (33)%, ethylene prices by (21)% and propylene prices by (21)% relative to the same period in 2019.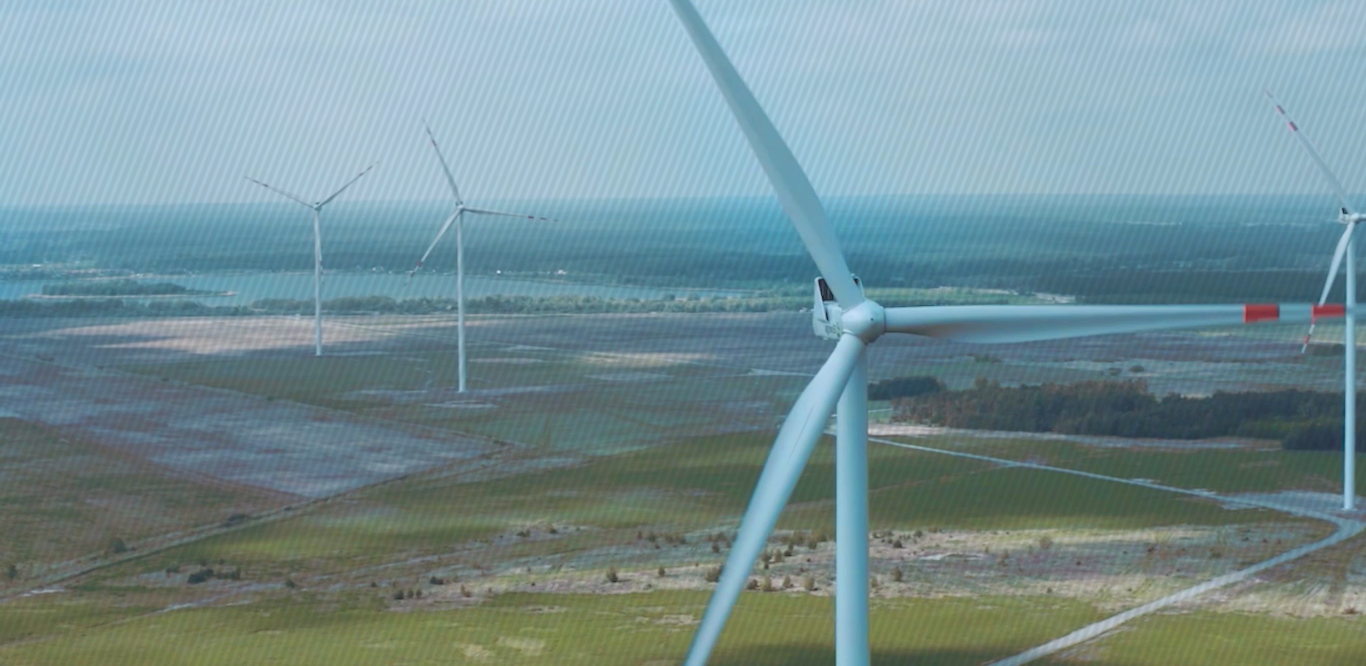 In 2020, earnings before depreciation and amortisation, net of the effect of crude price movements on the value of inventories (LIFO EBITDA) and net reversals of impairment losses on non-current assets1 reached PLN 12,410m.
1Net impairment losses on property, plant and equipment and intangible assets included mainly impairment losses on the ORLEN Upstream Group's exploration assets:
- 2020: PLN (1,591)m;
- 2019: PLN (179)m.
The realised profit was PLN 3,238m higher year on year:
PLN (1,075)m (y/y) – negative volume-related effect due mainly to economic activity restrictions in the ORLEN Group's operating markets following the outbreak of the COVID-19 pandemic and a&nbspscheduled maintenance shutdown of the Litvinov refinery in the Unipetrol Group,
PLN (467)m (y/y) – negative effect of changes in macroeconomic factors mainly on the back of a&nbspdecrease of USD (0.2)/bbl in Urals/Brent differential and reduced margins on light and middle distillates, olefins and fertilizers. The negative effect of those factors was partly offset by higher margins on heavy fractions, polyolefins and PVC, as well as the depreciation of the PLN in relation to foreign currencies. There was also a&nbsppositive effect from the use of raw materials for internal energy generation purposes as a&nbspresult of a&nbspdecline in crude prices by more than USD (22)/bbl and the effect of a&nbspfavourable relation between the market prices of electricity and natural gas in Power Generation. Additionally, cash flow hedging transactions associated with crude oil purchases and product sales, totalling PLN 1,500m (y/y) (including valuation and settlement of a&nbspCO2 contract worth PLN 700m), had a&nbsppositive effect,
PLN 4,780m (y/y) – positive effect of other factors, including
- PLN 4,062m – gain on bargain purchase of 80% of shares in ENERGA,
- PLN 1,260m – inclusion of the ENERGA Group results,
- PLN (1,119)m (y/y) – negative effect of utilisation of historical inventory layers due to maintenance shutdowns, mainly at PKN ORLEN and the Unipetrol Group,
- PLN (124)m (y/y) – negative effect of inventory write-downs to net realisable values for available inventory layers using the LIFO method,
- PLN 701m (y/y) – other components, including mainly higher wholesale and retail margins and absence of the negative effect of stock-taking deficits of materials in third party warehouses recognised in 2019 and totalling PLN 156m (y/y), partly offset by higher overheads and labour costs.
After the net effect of impairment reversals of PLN (1,591)m (mainly in respect of ORLEN Upstream's assets, of PLN (1,422)m), the ORLEN Group's LIFO EBITDA for 2020 totalled PLN 10,819m.
The negative impact of changes in oil prices on inventory valuation which was reflected in EBITDA amounted to PLN (2,374)m. As a&nbspresult, the ORLEN Group's EBITDA for 2020 came in at PLN 8,445m.
Earnings after depreciation and amortisation of PLN (4,537)m reached PLN 3,908m in 2020.
In the reporting period, net finance costs were PLN (1,037)m and included mainly net currency exchange losses of PLN (506)m, net interest expense of PLN (375)m, and PLN (178)m on settlement and measurement of financial instruments.
After income tax of PLN (31)m, the ORLEN Group posted a&nbspnet profit of PLN 2,825m for 2020, down PLN (1,473)m (y/y).
As at the end of 2020, the Group's equity was PLN 42,379m, having increased by PLN 3,772m on year-end 2019, mainly on the recognition of net profit for the 12 months of 2020 of PLN 2,825m, an increase of PLN 772m (y/y) in equity attributable to non-controlling interests, chiefly at the ENERGA Group, an increase in retained earnings attributable to owners of the parent of PLN 588m, due mainly to the acquisition of an additional 10.91% interest in the ENERGA Group, a&nbspnegative effect of a&nbspPLN (344)m change in equity due to hedge accounting, an effect of exchange differences on translating equity of foreign operations of PLN 481m, and an effect of profit distributions (dividend) from retained earnings of PLN (428)m.
As at December 31st 2020, the Group reported a&nbspnet debt of PLN 13,120m, up PLN 10,672m year on year, mainly on the back of a&nbspnet increase in borrowings and other debt instruments of PLN 5,753m, and a&nbspPLN (4,919)m decrease in cash and cash equivalents.
Acquisition of the ENERGA Group (9,731 employees) and RUCH Group (407 employees) in 2020 and expansion of the ORLEN Group's power generation, petrochemicals, maintenance services, IT and retail areas led to a&nbspyear-on-year increase in total workforce by 11,040, to 33,377 employees.
Segment results of the ORLEN Group
As a&nbspconsequence of changes in the ORLEN Group structure resulting from the acquisition of control of ENERGA S.A., and considering the business development of the ORLEN Group in individual areas and the associated operational decision-making and resource allocation process across the Group, starting from the first half of 2020, the ORLEN Group decided to change the presentation of the Downstream segment, splitting it into three operating segments: Refining, Petrochemicals and Power Generation. The new presentation was accompanied by restatement of the segments' comparative data for 2019.
LIFO EBITDA by segment [PLN million]
Change in segment performance [PLN million]
In 2020, ORLEN Group's capital expenditure reached PLN 8,992m, up PLN 3,535m (64.8%) on the 2019 capex figure.
Over 35% of the amount was spent on the Refining segment, 21% on the Petrochemicals segment, 19% on Power Generation, 15% on Retail and 4% on the Upstream segment.
Increase in non-current assets in 2020 [PLN million]
Major investment projects carried out in 2020 by segment:
Refining – up by PLN 1,453m, or 84.4% (y/y)
Construction of a&nbspvisbreaker unit in Płock
Construction of a&nbsppolypropylene glycol unit at ORLEN Południe
Petrochemicals – up by PLN 962m, or 101.3% (y/y)
Completion of the main part of the polyethylene unit in the Czech Republic
Expansion of fertilizer production capacities at Anwil
Construction of new units under the Petrochemical Development Programme
Power Generation – up by PLN 1,404m, or 441.5% (y/y)
Upgrade of the TG1 turbine generator set at the CHP plant in Płock
Generation and distribution projects at the ENERGA Group
Project to prepare construction of offshore wind farms in the Baltic Sea
Retail – down by PLN 62m, or 4.5% (y/y)
A total of 51 new fuel stations were opened, 30 stations were closed down/partnership was discontinued, and 12 stations were upgraded
65 Stop Cafe/Star Connect outlets were opened (including convenience stores)
Upstream – down by PLN 232m, or 36.7% (y/y)
Canada – PLN 254m/ Poland – PLN 146m