In building the ORLEN Group's position, we attach equal importance to our business and CSR agendas. We feel responsible for other members of the communities where we operate, therefore we engage in dialogue and support them in various areas of activity. We value and support Polish culture, science and sports. We are proud that the way we operate contributes to bolstering Poland's reputation abroad.
The ORLEN Group operates programmes with a&nbspnationwide reach, enabling us to bring support to local communities, for instance the 'My Place on Earth' or 'ORLEN for Firefighters'grant programmes run by the ORLEN Foundation. ORLEN Group companies are actively involved with local communities, especially in Płock and other places where they operate. The 'ORLEN for Płock' programme has been in place for four years now, with 34 projects completed within its framework in 2020. In 2018, we created an innovative tool for communicating with local communities – the Free Information System for residents of the Płock region. PKN ORLEN is a&nbspsponsor of the Grant Fund for Płock Foundation, which has been recognised as one of the 30 best CSR projects in Poland.
In 2020, we increased our involvement in health promotion. PKN ORLEN and the ORLEN Foundation provided active in-kind and financial support to combat the COVID-19 epidemic. Responding to the needs of Płock residents, PKN ORLEN continued cooperation with the Maria Skłodowska Curie National Institute for Oncology under an agreement concerning the Comprehensive Programme for the Prevention, Diagnostics and Treatment of Cancers and Respiratory System Diseases for Residents of the City and County of Płock.
Our corporate foundations, i.e. the ORLEN Foundation, Energa Foundation, Anwil Foundation, and Unipetrol Foundation, run scholarship programmes for students. In line with our Charitable Giving Policy, the ORLEN Foundation executes charitable projects, with a&nbspparticular focus on helping foster family group homes, and numerous social outreach initiatives.
Both ORLEN Group employees and third parties participate in various social initiatives as part of the employee volunteering programme. ORLEN Group employees are invited to put forward their own volunteering initiatives and benefit from financial support from the ORLEN Foundation to implement them. In 2020, employees carried out more than 50 projects and spent six thousand hours in total on volunteering work. Employees participating in volunteering projects are entitled to an additional day off (fully paid).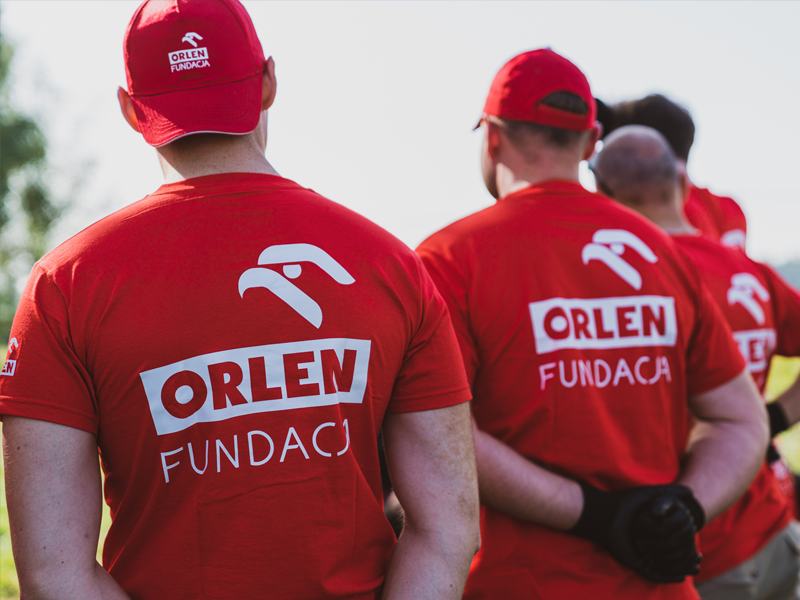 Projects

for local communities
Comprehensive Programme for the Prevention, Diagnostics and Treatment of Cancers and Respiratory System Diseases for Residents of the City and County of Płock, including:
Engaging

customers in social projects
Local taxes at key locations

paid by ORLEN Group companies
Description
UoM
2020
2019
2018
2017
2016
2015

GRI
Indicator

Płock
PLNm
over 253
over 274
over 246
233**
166**
159**
GRI 203-2
Włocławek
PLNm
over 78
over 101
70.4
Local taxes presented only for selected ORLEN Group companies
Inowrocław
PLNm
over 8
over 8
2.1
Trzebinia
PLNm
over 6
over 6
4.2
Jedlicze
PLNm
over 6
over 6
5.4
Mažeikiai (Lithuania)
PLNm
over 6
over 5
0.2
Ústecký kraj in the Czech Republic
PLNm
over 5
over 4
4.6
Středočeský kraj (Kralupy, Neratovice, Kolín) in the Czech Republic
PLNm
over 4
over 3
3.8
Pardubický kraj in the Czech Republic
PLNm
nearly 1
nearly 0.7
0.6
** Data for PKN ORLEN only